We promised to bring Managed WordPress Plans ~ Out-of-the-Box to you by the first quarter of 2018 and we're outrolling new plans in the coming days!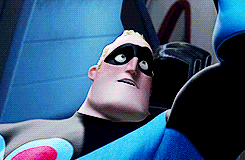 Yes, one of our most awaited launches, Managed WordPress Hosting is now being added on the Connect 2u2 Web Technologies platform. WordPress thrived owing to its impeccable user-experience and is considered to be one of the most well-known and widely used comntent management systems for hosting websites. Let's run you through why our Managed WordPress hosting can help you deliver excellence to your customers.

Why choose Managed WordPress Hosting?

Our Managed WordPress Hosting will provide you with all the essentials to build resilient websites – speed, reduced load time, auto back-ups and security. WordPress, much like any other CMS or software could be vulnerable to attacks if not upgraded regularly and the same applies to its plugins and core. Don't worry about frequently updating your WordPress sites, let us take care of that to ensure that you and your customers stay worry-free.

You can start building your website immediately and manage all your installations from one place.

Fully Managed Services

Now spend less time managing and more time doing what you love – building websites. Leave the technical stuff to us!

Scalable Resources

Planning to start small? No problem. Scale up once your website expands. The best thing about WordPress is that it grows with you. Our Managed WordPress Hosting is built on cloud technology and is highly scalable. You can add up to 8 CPU cores and 8GB RAM to boost your site on the fly.

Intuitive Dashboard

Managed WordPress Hosting gives you a feature-rich control panel to manage your WordPress Websites, Email, SSL & more as well as monitor usage of CPU Cores and RAM on.your package. You will also have the convenience of managing custom WordPress panels for easy SSL installations.

You can:
Monitor resource utilization
Install & Manage WordPress instances
Access Email, Backups & Security
Login to WordPress Dashboard
Did you know that a 2-second delay in page load time causes 87% abandonment of websites (according to Aberdeen Group, gomez.com, akamai.com)? We offer a complete solution that takes care of speed, security and makes WordPress extremely simple.

SSL Cerificates

New Managed WordPress Plans will exclude Free Certificates bound with the plans. Once activated, clients will have to obtain new or existing SSL Certificates for their domain names and install them on new Account Hosting Panel. We are considering an option to include SSL certificates bundled with the Managed WordPress Hosting Plans but considerations might take some additional time before allowing that on the service.

How to obtain a Free SSL Certificate?

Free SSL Certificates could be additionaly obtained by our professional setup service (incurrs a professional service fee), including web optimisation, CDN caching and SSL installation. The professional setup service is available by demand. Consult with us for more options.

Client Release

While bringing Turbo-charged Managed WordPress Hosting Plans we will be slowly discontinuing our current Secure WordPress Hosting Plans (Out-of-the-Box, Ultimate, Starter, Business). Prior to discontinuation we will publish another announcement when new Managed WordPress Plans will go live and when we will invite all our current clients on existing WordPress Plans to begin migrating their service. There could occur some charging differences, but for all clients on existing WordPress Plans we will arrange a free migration service and no additional charge for the current month of transition to new plans. Thank you for understanding.
Thursday, April 19, 2018